Locksmith services are a crucial part of ensuring personal, home, and business security.
This article will guide you through the range of services offered by locksmiths in Australia, covering everything from residential and commercial services to emergency and automotive services.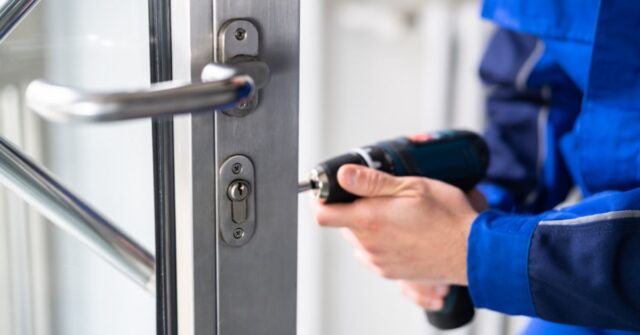 Introduction to Locksmith Services in Australia
Locksmiths in Australia offer a broad spectrum of services, helping secure businesses, homes, and vehicles.
These professionals have undergone comprehensive training to address a variety of security concerns.
The services offered by them are diverse, encompassing installation, repair, replacement, and emergency services.
The Role of a Professional Locksmith
Professional locksmiths are trained technicians who install and maintain locks and security systems in homes, businesses, and automobiles.
They are skilled in creating keys, changing locks, and assisting in situations of lockouts.
General Locksmith Services
The general locksmith services cater to basic lock-related needs such as installing new locks, replacing old ones, and repairing faulty locks.
These services are essential for maintaining the safety and security of any premises.
Emergency Locksmith Services
In unforeseen circumstances like lockouts or broken keys, emergency locksmith services come to the rescue. These services are typically available round the clock.
Commercial Locksmith Services
Commercial locksmith services cater to businesses and organizations. They involve more complex security solutions such as master key systems and high-security locks.
Residential Locksmith Services
Residential locksmith services aim to enhance the safety of homes. They involve installing, repairing, and upgrading home security systems and locks.
Automotive Locksmith Services
Automotive locksmiths specialize in vehicle locks and keys. They help in situations like car lockouts, lost car keys, and issues with ignition switches.
General Locksmith Services
General locksmith services are the backbone of the locksmith industry, providing fundamental services that cater to the needs of both individuals and businesses.
Lock Installation and Replacement
New lock installation and lock replacement are common tasks performed by locksmiths.
Whether you are moving into a new home or upgrading your locks for improved security, a professional locksmith can guide you through the process.
Lock Repair
If your locks are jammed or difficult to operate, locksmiths can repair them to ensure they function smoothly. They can fix a variety of issues without necessarily replacing the entire lock.
Key Cutting and Duplication
Locksmiths offer key cutting and duplication services. They can make new keys for your existing locks or duplicate keys, which can be handy in case of lost or damaged keys.
Emergency Locksmith Services
Emergency locksmith services are available 24/7 to handle urgent situations such as lockouts or broken keys. These services provide immediate assistance when it's most needed.
Lockout Services
Getting locked out of your house, office, or car can be frustrating. Emergency locksmiths can quickly and safely grant you access without causing damage to your locks or doors.
Broken Key Extraction
If a key breaks off in the lock, locksmiths have the necessary tools to extract the broken piece without damaging the lock, and then create a new key for you.
Emergency Re-Keying
In case of lost or stolen keys, emergency re-keying is a service offered by locksmiths. This involves altering the lock mechanism so the old key no longer works, and a new key is provided.
Commercial Locksmith Services
Commercial spaces require enhanced security systems. Commercial locksmith services provide comprehensive solutions for businesses, institutions, and commercial properties.
Master Key System Installation
A master key system allows a single key (master key) to open multiple locks, while individual keys open only specific locks.
This system is beneficial for commercial properties, enhancing security and convenience.
Access Control Systems
Access control systems limit access to certain areas within a property. Locksmiths can install and maintain these sophisticated systems, offering a higher level of security for businesses.
Commercial Safe Services
Commercial safes are essential for storing sensitive documents and valuables. Locksmiths can install, repair, and maintain these safes, ensuring the valuables inside remain secure.
Residential Locksmith Services
Residential locksmith services focus on enhancing the security of homes. They provide a variety of services tailored to meet the specific needs of homeowners.
Home Lock Installation and Repair
Professional locksmiths can install new locks or repair existing ones in your home. Whether it's a front door lock, a bedroom lock, or a garage lock, they can handle it all.
Home Security System Installation
Locksmiths can also install comprehensive home security systems. These include alarms, surveillance cameras, and smart locks that provide an added layer of security for your home.
Residential Safe Services
Locksmiths can assist with the installation and maintenance of residential safes. These safes provide a secure place to store personal valuables and important documents at home.
Automotive Locksmith Services
Automotive locksmith services cater to the needs of vehicle owners. They involve a variety of tasks from unlocking vehicles to fixing ignition problems.
Vehicle Lockouts
If you're locked out of your car, an automotive locksmith can help you regain access without damaging your vehicle. They can pick the lock, decode the lock, or create a new key.
Transponder Key Programming
Modern cars often use transponder keys for added security. If you lose your transponder key or it stops working, an automotive locksmith can program a new one for you.
Ignition Repair and Replacement
If your car key is stuck or broken in the ignition, or if the ignition switch is malfunctioning, an automotive locksmith can repair or replace the ignition for you.
The Training and Qualification of Locksmiths in Australia
Becoming a locksmith in Australia requires formal education and training. Let's take a closer look at the qualifications needed to become a locksmith.
Australian Locksmith Accreditation and Certification
Professional locksmiths in Australia typically hold a Certificate III in Locksmithing, gained through an apprenticeship.
They may also be members of professional bodies such as the Master Locksmiths Association of Australasia, which validates their skills and professionalism.
Apprenticeship and Training
An apprenticeship is a common pathway into the locksmith industry. Aspiring locksmiths learn on the job while also studying the theoretical aspects of the trade.
Choosing the Right Locksmith in Australia
Choosing the right locksmith is critical for ensuring the security of your home, business, or vehicle. Here are some things to consider when choosing a locksmith.
What to Look for in a Locksmith
Consider the locksmith's experience, qualifications, and reputation. They should be licensed, insured, and have positive customer reviews. It's also important that they offer the specific services you need.
Common Scams and How to Avoid Them
Unfortunately, there are scams in the locksmith industry. Some individuals may offer services without proper qualifications or charge exorbitant fees.
Be wary of locksmiths who do not have a physical address or those who insist on replacing your lock without attempting to open it first.
Conclusion
Locksmith services are diverse, ranging from installing and repairing locks to offering sophisticated security solutions for homes, businesses, and vehicles.
By understanding these services and knowing how to choose a qualified locksmith, you can ensure the security of your property in Australia.