The Importance of Window Locks
Security is a major concern for both home and business owners. While most people invest in high-quality door locks, window locks are often neglected.
Windows are not just a secondary entry point for burglars; they are equally as vulnerable. In this section, we aim to introduce you to the basics of window locks and why they are indispensable.
Why Your Windows Are a Security Concern
Windows are often considered the 'weakest link' in your home's or business's security system. They are usually less visible and, if not properly secured, can offer a convenient entry point for intruders.
Statistics on Window-Related Break-ins
Did you know that approximately 23% of home burglaries in Australia involve entry through a window? Investing in quality window locks is not just advisable, it's essential.
Types of Window Locks
The market offers a variety of window locks, each designed for specific window types and security requirements. Here's a breakdown of the most popular types.
Swing Locks
Swing locks are ideal for double-hung windows and allow the window to be securely locked into a partially open position. This enables you to enjoy airflow without compromising on security.
Sliding Window Locks
As the name suggests, these are designed for sliding windows. They prevent the window from being opened or closed, offering high-level security for vulnerable sliding windows.
Keyed Locks
These are versatile locks that come with a key. They are generally more secure and can be used for various window types, including casement and sash windows.
Child Safety Locks
These are designed to ensure that windows can only be opened to a certain extent, making them ideal for homes with small children.
Choosing the Right Lock for Your Needs
The "right" lock varies based on your individual requirements. Here's how to make an informed choice.
Residential vs Commercial Requirements
Commercial properties often require a higher level of security compared to residential properties. Consider this when choosing a window lock to ensure it meets the necessary safety standards.
Factors to Consider
Consider factors like the type of window, its location, and your specific security needs. If your window faces a public area, a higher security lock might be necessary.
Installation and Maintenance
Once you've picked your window lock, the next steps are installation and upkeep. Here's what you need to know.
DIY Vs Professional Installation
While many window locks come with DIY installation kits, professional installation ensures that the lock is fitted correctly and securely. Don't take risks; trust the experts.
Maintenance Tips for Longevity
Regular cleaning and occasional lubrication can go a long way in extending the life of your window locks. Simple maintenance can prevent issues like jamming and wear over time.
How Locksmiths Near You Can Help
We are more than just a locksmith company; we are your security partners. Let's explore how we can assist you.
Consultation
We offer free consultations to assess your security needs. Whether it's for your home or business, we provide tailored recommendations to suit your situation.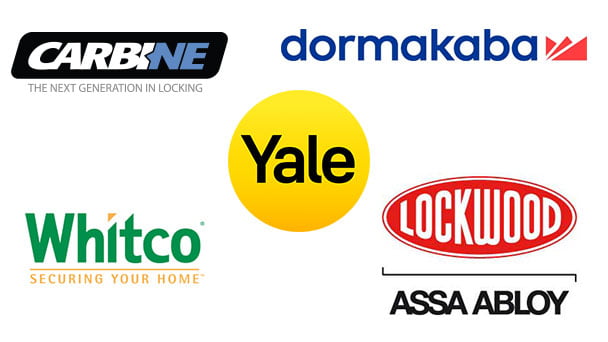 Installation Services
Our experienced technicians can install your window locks efficiently, ensuring they provide the level of security you need.
24/7 Emergency Services
If you have suffered a break-in through your window and need to get the lock replaced ASAP our 24/7 services are always available for you.
Cost Estimates
While security is priceless, we understand that cost is a factor. Here are some basic guidelines on what you can expect.
Basic Pricing
Our basic window lock installation services start at competitive prices. We strive to offer the most value for your money.
Customized Solutions
We also offer customized security solutions for more complex needs. Contact us for a detailed quote tailored to your requirements.
Why Choose Locksmiths Near You
With numerous options available, here's why you should consider Locksmiths Near You for your security needs.
Local Expertise in South East Queensland
We understand the unique security challenges faced by residents and businesses in South East Queensland. Our local expertise allows us to offer services that are directly relevant to you.
Quality and Reliability
We take pride in offering top-notch services that you can rely on. Our high-quality window locks and expert installation ensure your utmost security.
Take Action
Your security is not something to be taken lightly. Take the first step towards a more secure home or business today.
Contact Us for a Free Consultation
Ready to secure your property? Contact us now for a free consultation and take a proactive step towards your safety.