Understanding Your Locksmith Needs
Every business has its unique security needs. We've spent years understanding these needs and tailoring our services to meet them.
Let's delve into some of the problems you might be encountering and how our services can be the remedy.
Common Challenges Faced by Businesses
Businesses often grapple with unauthorized access, potential break-ins, and outdated security systems.
There's also the risk of employee turnover leading to unreturned keys, which poses a potential security breach. Recognizing these challenges is the first step to addressing them.
Importance of Professional Lock Security
Security is not just about locking doors; it's about ensuring that only authorized personnel can access certain areas.
A professional locksmith service guarantees high-security locks that deter potential threats, offering peace of mind to business owners.
Why Choose 'Locksmiths Near You'?
With numerous locksmith services out there, what sets 'Locksmiths Near You' apart? Our commitment to quality, responsiveness, and understanding of the commercial domain is unmatched.
24/7 Reliable Services
Emergencies are unpredictable. That's why we are always ready to assist you round-the-clock.
Whether it's a holiday or the middle of the night, our team is just a call away to ensure your business remains secure.
Expertise in Commercial Security
We specialize in commercial locksmith services, meaning our team is trained to handle the complexities and demands of business security, from retail outlets to corporate buildings.
Quick Response Time
We pride ourselves on our ability to respond swiftly to calls. In a business setting, time is of the essence, and we ensure minimal disruption to your operations.
Our Comprehensive Locksmith Services
Offering a wide array of locksmith solutions, we cater to various business needs, ensuring that your establishment remains fortified against potential threats.
High-Security Lock Installations
Upgrade to the latest in locking systems. We provide installations that are both tamper-proof and durable, suited for heavy-duty commercial use.
Lock Repairs and Replacements
Worn-out locks or those compromised due to lost keys? Our team can quickly repair or replace them, ensuring continuity in your business security.
Emergency Lockout Solutions
Locked out of your office or a specific room? No worries. We provide prompt lockout solutions, ensuring you regain access without any damage.
Master Key Systems
Looking for tiered access within your premises? Our master key systems provide hierarchical access, allowing you to decide who can access what.
Security Assessment and Consultation
We don't just fix locks. Our experts can assess your premises, identifying potential vulnerabilities and offering recommendations to enhance security.
Restricted Key Cutting
Rekeying or replacing your existing locks to ensure they have a restricted key is vital to protect against unauthorised copying. Add this level of security to your business and other properties that you manage.
Servicing All of South East Queensland
Our reach extends throughout South East Queensland. Whether you're in the bustling city of Brisbane or the serene locales of Logan and Ipswich, we've got you covered.
Brisbane
The heart of South East Queensland, Brisbane has diverse commercial entities, and we're proud to serve them all with unwavering commitment.
Logan
From retail stores to offices in Logan, we ensure every business remains safeguarded against potential security threats.
Ipswich
Ipswich, with its mix of traditional and modern businesses, trusts us for its commercial locksmith needs.
And Surrounding Areas
We don't limit ourselves. If you're in South East Queensland, rest assured, our services extend to you.
Equipped with Latest Technology
In a rapidly evolving world, staying updated with the latest technology is crucial. We invest in the latest tools and techniques to provide unparalleled locksmith services.
Modern Locking Systems
We offer locks that leverage cutting-edge technology, ensuring they remain uncompromised and function optimally for years.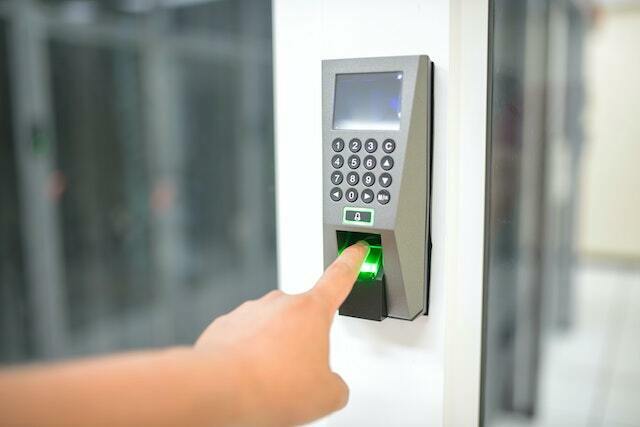 Innovative Security Solutions
Our solutions go beyond traditional locks. We integrate innovative security features, ensuring holistic protection for your business.
How to Get Started
Securing your business with 'Locksmiths Near You' is a straightforward process. We're here to guide you every step of the way.
Reaching Out to Our Team
Contact us through our dedicated helpline or website. Our responsive team will address your queries promptly.
Understanding Your Unique Needs
Every business is unique, and so are its security needs. We take time to understand your specific requirements before offering solutions.
Swift and Efficient Service Delivery
Once we're aligned, our team swings into action. With efficiency and professionalism, we ensure your security needs are met promptly.
Why Delay? Secure Your Business Today!
Your business deserves the best protection. With 'Locksmiths Near You', you're not just getting a service; you're investing in peace of mind.
Reach out today and fortify your commercial space against any unforeseen security challenges.