Why Choose Us For Your Home Security
There are numerous locksmith services available, but 'Locksmiths Near You' stands out for many reasons. Our commitment, expertise, and round-the-clock availability are just the beginning.
Reliable 24/7 Service
Lock issues don't follow a schedule. Whether it's a midnight lockout or an early morning security update, our team is available 24/7 to address your needs promptly.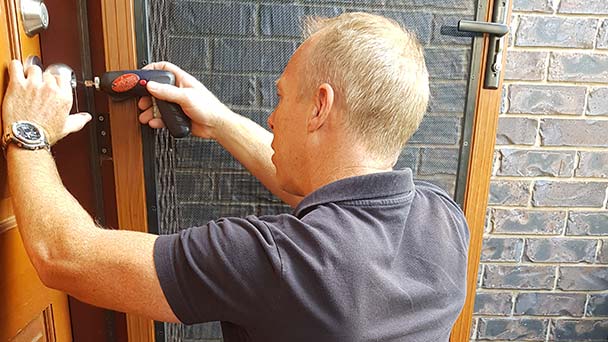 Expertise in Residential Lock Solutions
With years in the industry, we have garnered a reputation for providing impeccable residential lock solutions. Our trained professionals are adept at handling a wide range of home security challenges.
Top-Rated in South East Queensland
Our service record speaks for itself. As a top-rated locksmith service in South East Queensland, we take pride in the trust and confidence our community places in us.
Common Residential Lock Problems We Solve
Every home has unique security needs. However, some issues are more common than others. We have vast experience in resolving a myriad of lock-related problems.
Locked Out of Your Home?
It's a stressful situation, but with our rapid response team, we ensure you regain access without causing any damage to your property.
Broken or Damaged Locks
Wear and tear or even intentional damage can compromise your locks. We are equipped to repair or replace damaged locks, ensuring your home's security is never compromised.
Lost or Stolen Keys
Lost keys can pose a security risk. We can swiftly change locks or rekey existing ones, providing peace of mind.
Upgrade to Advanced Security Locks
With advancing technology, the locks of yesteryears might not offer optimum security. Our team can upgrade your home with the latest in lock technology.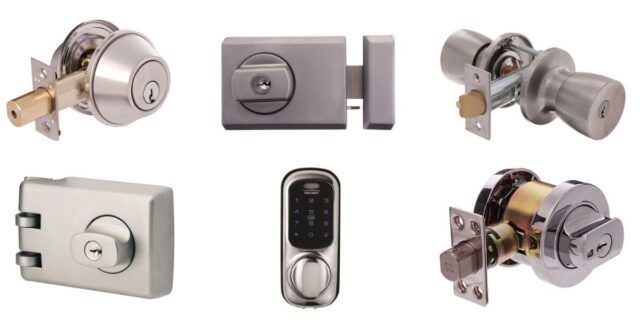 Our Comprehensive Locksmith Services
We believe in providing an all-round security solution tailored for residences. From simple tasks to complex installations, we handle it all.
Emergency Home Lockout Assistance
Locked out? Our emergency services guarantee swift access without damaging your property.
Lock Replacement and Installation
From traditional deadbolts to advanced electronic locks, our team is proficient in installing and replacing a wide range of lock systems.
Key Cutting and Duplication
Need spare keys or lost your original set? Our precision key cutting and duplication service ensures you always have a set handy.
Home Security Consultation
Unsure about your home's current security level? We offer expert consultations, recommending appropriate products and strategies to bolster security.
Serving All of South East Queensland
Our service area covers the length and breadth of South East Queensland, ensuring residents never feel stranded or insecure.
Brisbane
From the heart of the city to its outskirts, Brisbane residents can count on our unparalleled services at all times.
Logan
Our dedicated team ensures Logan homeowners receive timely and efficient locksmith services whenever they need them.
Ipswich
With a strong presence in Ipswich, we cater to the diverse locksmithing needs of its vibrant community.
Why Homeowners Trust Our Expertise
Our commitment goes beyond just providing locksmith services. We strive to build lasting relationships based on trust and superior service quality.
Years of Experience
Our extensive experience equips us to handle diverse challenges, making us a preferred choice for many homeowners.
State-of-the-Art Equipment
Using the latest tools and equipment, we ensure every job is executed to perfection, safeguarding your property's integrity.
Fast and Efficient Service
Understanding the urgency of security-related issues, our team operates swiftly, ensuring issues are addressed promptly.
How We Ensure Your Home's Security
At 'Locksmiths Near You', our goal is to offer more than just locksmith services. We provide comprehensive security solutions that stand the test of time.
Utilizing the Latest Lock Technology
Staying updated with advancements, we incorporate the latest lock technologies, offering homes a fortified security system.
Regular Training and Skill Upgradation
Our team undergoes regular training, ensuring they are well-versed with the latest techniques and solutions in the locksmithing realm.
Transparent and Upfront Pricing
We believe in transparency. Our pricing is upfront, with no hidden costs, ensuring homeowners can make informed decisions.
Get Started with Locksmiths Near You
Your home's security shouldn't wait. Reach out to us and experience the best in residential locksmithing services.
Easy Booking Process
Our streamlined booking process ensures you get prompt service without any hassles.
Immediate Response Guarantee
Emergencies can't wait. With our immediate response guarantee, we promise swift solutions when you need them the most.
Secure Your Home Today!
Don't leave your home's security to chance. Partner with 'Locksmiths Near You' and secure your sanctuary today.