Introduction: What Are Deadlocks?
Deadlocks are specialized locking mechanisms that provide an extra layer of security, making it extremely difficult for unauthorized individuals to gain access to your property.
The Basics: Understanding the Lock Mechanism
A deadlock consists of a lock bolt that can only be opened by a key, and unlike regular locks, it does not have a spring mechanism.
This makes it far more resistant to picking, forcing, and other methods of unauthorized entry.
Importance of High-Quality Deadlocks in Security
High-quality deadlocks are designed with durability and strength, capable of withstanding extreme force and tampering attempts. They act as a formidable deterrent against burglaries and unauthorized entries.
Why You Should Care About Deadlocks
Whether you are a home or business owner, the security of your property should be a top priority. Deadlocks offer a robust solution for this need.
For Home Owners
As a homeowner, you have specific security needs that deadlocks can address. Let's delve into the specifics:
Protecting Your Family and Valuables
Your home is more than just a building; it's where your loved ones and precious belongings reside. A high-quality deadlock ensures that they are well-protected, giving you peace of mind.
Insurance Benefits
Many insurance companies offer discounted premiums if you install high-quality deadlocks. Not only do you improve security, but you could also save money in the long run.
For Business Owners
If you own a business, you understand the importance of keeping your premises secure. Here's how deadlocks can help:
Securing Your Assets
Your business is your livelihood, and its assets are vital for its continued success. High-quality deadlocks provide that extra layer of security that could make all the difference in protecting your business assets.
Meeting Regulatory Requirements
In many industries, having sufficient security measures in place is not just a good practice, but also a legal requirement. Installing deadlocks can help you meet these regulatory standards.
Types of Deadlocks
Deadlocks come in various types, each offering unique features and benefits. Understanding these can help you make an informed decision.
Single Cylinder Deadlocks
A single-cylinder deadlock operates with a key from the outside and a thumb turn from the inside. This makes it convenient but slightly less secure compared to its double-cylinder counterpart.
Double Cylinder Deadlocks
Double-cylinder deadlocks require a key to operate from both inside and outside. This offers higher security but must be used cautiously to ensure safety during emergencies like fires.
Deadbolt Locks
Deadbolts are another form of deadlock that provides exceptional resistance against forceful entry. They can be a good fit for both residential and commercial properties.
Comparing Types: Which One Is Right for You?
We can help you evaluate your specific needs and guide you in selecting the type of deadlock that best suits your property. Our experts at 'Locksmiths Near You' are always ready to assist you.
How Deadlocks Work
Grasping the inner workings of deadlocks can give you a better understanding of how they secure your property. Here's what you should know:
The Anatomy of a Deadlock
A deadlock is comprised of several components, including a strong metal bolt, a cylinder where the key is inserted, and internal mechanisms that secure the bolt in place when locked.
Locking and Unlocking Mechanisms
Understanding the basic operation of your deadlock can be beneficial. The bolt extends into the door frame, securing the door in place. A key or thumb turn is used to retract the bolt, allowing the door to open.
Choosing the Right Deadlock
There's more to choosing a deadlock than you might think. Here are some factors you should consider:
Material and Durability
The material of the deadlock plays a crucial role in its durability. Opt for high-grade steel or brass for the best results.
Price vs. Quality
While budget constraints are understandable, skimping on quality can cost you more in the long run. Invest in a high-quality deadlock for lasting security.
Compatibility with Your Door
Not all deadlocks are suitable for every door type. Consult with our experts at 'Locksmiths Near You' to find the perfect fit for your doors.
Installation
Proper installation is key to making the most of your deadlock. Here's what you should consider:
DIY vs. Professional Installation
While installing a deadlock might seem straightforward, a professional installation ensures that it functions effectively and provides optimal security.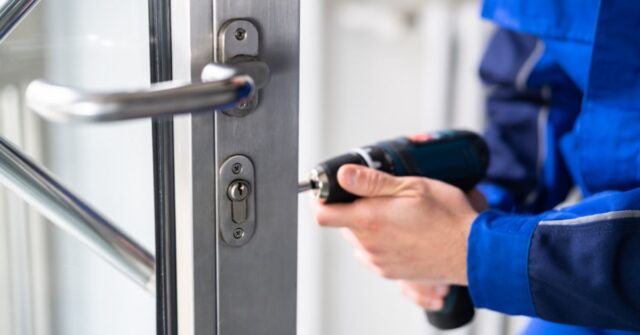 Why Choose Locksmiths Near You for Your Installation
Our skilled locksmiths are trained in installing all types of deadlocks. Plus, we service South East Queensland, including Brisbane, Logan, and Ipswich, offering you local, reliable service.
Maintenance and Service
To ensure that your deadlock continues to provide optimal security, regular maintenance is essential. Here are some guidelines:
Regular Check-ups
Like any mechanical device, your deadlock requires regular maintenance to function optimally. A periodic check-up can help identify any wear and tear or operational issues before they become serious problems.
When to Replace Your Deadlock
Deadlocks are durable, but they're not immortal. Learn the signs of wear and tear and when it's time to consider a replacement.
Maintenance Services from Locksmiths Near You
We offer comprehensive maintenance packages to keep your deadlock functioning smoothly. It's another reason to trust 'Locksmiths Near You' with your security needs.
FAQs
You may have a few questions before making your decision. Here are some common queries we've addressed:
Can Deadlocks Be Picked?
While no lock is 100% unpickable, high-quality deadlocks offer superior resistance to picking compared to standard locks. Investing in a top-tier deadlock can significantly reduce this risk.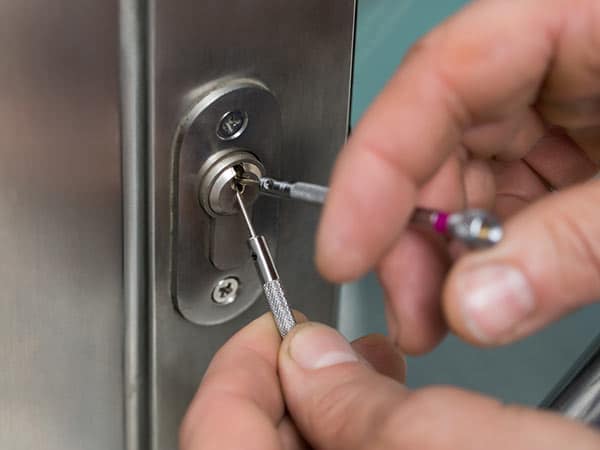 What Is Re-Keying and When Is It Necessary?
Re-keying involves changing the internal components of a lock so that it can be operated by a new key. This is often done when keys are lost or stolen, or when you move into a new property.
How Much Does It Cost to Install a Deadlock?
The cost of installing a deadlock can vary based on the type of deadlock and the complexity of the installation. Contact us for a tailored quote.
Contact Us – Request a Quote Today
Ready to make the wise investment in a deadlock? Contact 'Locksmiths Near You' today for a custom quote.
Areas We Service: Brisbane, Logan, and Ipswich
We proudly service South East Queensland, including Brisbane, Logan, and Ipswich. With 'Locksmiths Near You,' you're choosing local expertise and reliability.