Why Choose 'Locksmiths Near You' in Redlands
When it comes to locksmith services, you need a provider who is quick, reliable, and highly skilled. Here's why we stand out in Redland City.
Immediate Response for Your Peace of Mind
Emergencies can happen at any time. That's why our mobile locksmith team is available 24/7 to offer an immediate response for your peace of mind.
Within minutes of your call, we'll be on our way to your location.
Highly Trained and Certified Locksmiths
Our locksmiths are certified professionals trained to handle a variety of locks with utmost precision. This ensures that the job gets done right the first time, saving you time and stress.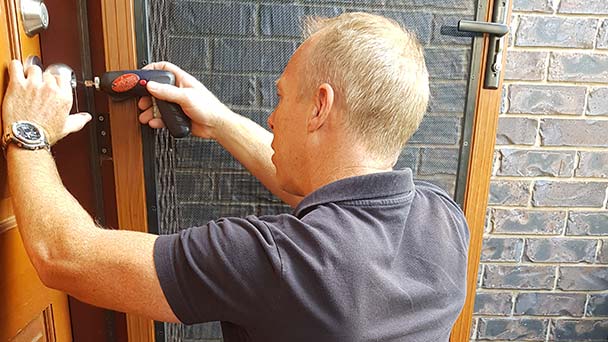 The Problems You May Be Facing
Lock and key issues can cause a significant disruption to your daily life. Let's discuss some of the common challenges you might be facing.
Locked Out of Your Home
It happens to the best of us. Whether you've left your keys inside or misplaced them, being locked out of your home can be both frustrating and frightening.
We can help you regain access to your home quickly and securely.
Lost or Stolen Keys
Lost or stolen keys are not just an inconvenience; they are a security risk. We can rekey or replace your locks as needed to ensure you and your possessions are safe.
Need an Immediate Lock Change
Maybe you've had a break-in, or perhaps you've just moved into a new place. Whatever the reason, we can replace your locks promptly to ensure your peace of mind.
Burglary Repairs
If you've experienced a burglary, the security of your home or business is our top priority. We can repair or replace damaged locks and advise you on additional security measures.
Our Mobile Redland Locksmith Solutions
We offer a range of services to meet your lock and key needs. Here's a glimpse into what we can do for you.
24/7 Emergency Locksmith Services
Locked out in the middle of the night? No problem. Our 24/7 service ensures that you're never left stranded, no matter the time or day.
Residential Locksmith Services
We provide a wide array of residential services to keep your home secure.
Door Lock Installation
From front doors to interior rooms, we can install new locks swiftly and effectively.
Security Upgrades
Looking to enhance your home's security? We can upgrade your locks to high-security models for increased peace of mind.
Commercial Locksmith Services
Businesses have unique security needs. We offer specialized services tailored for commercial premises.
Master Key Systems
Our master key systems allow you to control access to various areas of your business efficiently.
High-Security Locks
Secure sensitive areas with our high-security lock installations.
Why We're the Go-To Locksmiths in Redlands
We're not just another locksmith service. Here's why many consider us the go-to locksmith in Redlands.
Local Knowledge of the Redland Area
We know the Redland area like the back of our hand.
Familiarity with Redland City Neighborhoods
Our local presence means we understand the unique security needs of Redland City's diverse neighbourhoods.
Near Local Landmarks
Located near key landmarks like the Capalaba Park Shopping Centre and the Redland Museum, our quick accessibility to various points in the city makes us a convenient choice.
Comprehensive and Transparent Pricing
With us, what you see is what you get. Our pricing is both competitive and transparent, with no hidden fees.
State-of-the-Art Tools and Technology
We employ the latest technology to provide efficient and secure services. This ensures the longevity and reliability of your locks.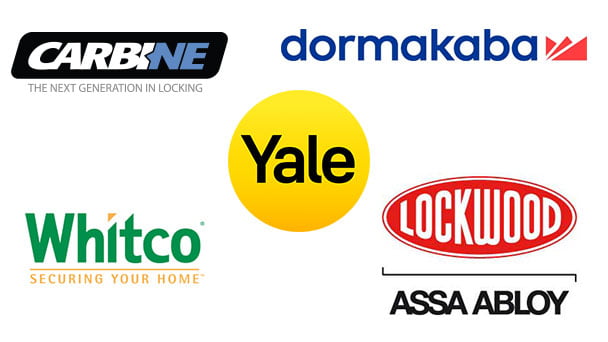 FAQs About Our Locksmith Services in Redland City
You may have some questions about our services. Here are answers to some of the most frequently asked questions.
How Quickly Can You Get to Me?
We strive to reach you as quickly as possible, often within minutes, depending on your location in Redland City.
What Forms of Payment Do You Accept?
We accept multiple forms of payment including cash, credit/debit cards, and bank transfers for your convenience.
Is My Lock Too Old or Complicated?
Our locksmiths are trained to handle a wide variety of locks, old or new, simple or complicated.
Areas We Serve Within Redlands
We proudly serve a number of areas within the City of Redland. Here are some of them.
Capalaba
Located near the Capalaba Central Shopping Centre, we offer quick and reliable services to the residents and businesses of Capalaba.
Cleveland
Conveniently situated near Cleveland Point Lighthouse, we provide comprehensive locksmith services to Cleveland's diverse community.
Victoria Point
Whether you're near the Victoria Point Lakeside or the Eprapah Creek, you can count on us for speedy service.
Thornlands
From the outskirts of Pinklands Sports Reserve to the residential areas of Thornlands, we have you covered.
Contact Us
Ready to secure your peace of mind? Here's how you can get in touch.
Get in Touch 24/7
We're always available. Give us a call or send us an email any time, and we'll be happy to assist you.
Why Wait? Secure Your Peace of Mind Now
If you're in Redland City and need a locksmith, don't hesitate. Contact us now to secure your peace of mind.
We're ready to assist you 24/7, offering fast, reliable, and high-quality services that you can count on.