Why Trust Us for Your Brisbane Security Needs?
Your security is paramount, and having a trustworthy locksmith service can make all the difference. In the bustling city of Brisbane, ensuring that your premises are safe is crucial.
The Importance of a Reliable Locksmith
When you're locked out, or your lock malfunctions, the last thing you want is to wait endlessly or risk damage to your property.
A reliable locksmith ensures timely intervention, safeguarding your premises and giving you peace of mind.
Our Commitment to Brisbane Residents
We understand the unique needs of Brisbane residents.
With our deep-rooted commitment, we ensure that each client receives a tailor-made service that perfectly aligns with their requirements, ensuring their homes and businesses remain secure.
Understanding Common Lock & Security Issues in Brisbane
Being in the industry for years, we've encountered a myriad of lock and security challenges faced by Brisbane residents. Addressing these issues promptly and effectively is our top priority.
Home Lockouts: Swift Solutions When You Need It Most
Nothing can be more stressful than being locked out of your own home. Our team is ever-ready to assist during such emergencies, ensuring you regain access without causing any damage.
Security Upgrades: Keeping Your Home Safe
With evolving threats, having an updated security system is crucial. Our experts assess your premises and recommend the best security upgrades, ensuring maximum safety.
Emergency Lock Repairs: Round-the-Clock Assistance
Malfunctioning locks can be a significant security risk. Our 24/7 emergency services ensure that any faulty locks are repaired or replaced immediately, minimizing potential threats.
Our Comprehensive Locksmith Services
From residential to commercial needs, our array of services caters to every security requirement, ensuring complete peace of mind for our clients.
Residential Locksmith Services
Your home is your sanctuary. Ensuring its security is our topmost priority. Our residential services cater to every possible need, from lock replacements to security assessments.
Lock Replacements
Worn-out or damaged locks can compromise your security. Our technicians skillfully replace them, guaranteeing the safety of your home.
Key Cutting and Duplication
Whether you've lost a key or need a spare, our key-cutting and duplication services ensure you're never left without access.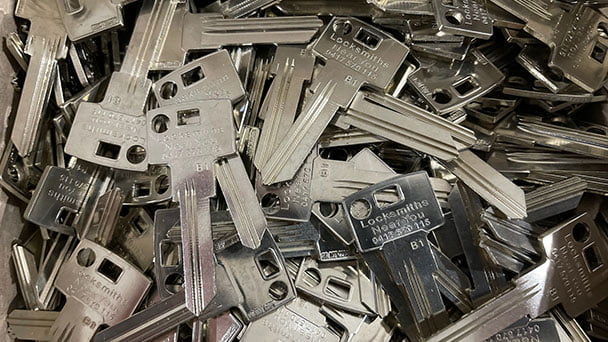 Home Security Assessments
Our experts meticulously assess your home, identifying potential vulnerabilities and recommending robust security solutions.
Commercial Locksmith Solutions
Businesses have unique security challenges. Our commercial locksmith solutions are designed to meet these specific needs, ensuring your business assets remain protected.
High-Security Locks
Businesses often require an extra layer of security. Our high-security locks offer the protection that commercial establishments need, keeping potential threats at bay.
Master Key Systems
A streamlined access system is crucial for businesses. Our master key systems allow controlled access, ensuring only authorized personnel can enter specific areas.
Emergency Exit Compliance
Ensuring the safety of your employees and visitors is paramount. Our services ensure your emergency exits are compliant with safety standards, safeguarding everyone within your premises.
24/7 Emergency Locksmith Services
We understand that emergencies can occur at any time. That's why we offer 24/7 emergency locksmith services to ensure you're never left stranded.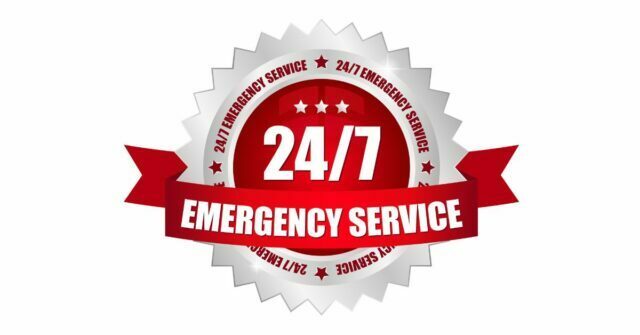 Our Products
We not only offer services but also a wide range of high-quality locksmith products for both residential and commercial applications.
High-Quality Locks and Security Systems
When it comes to locks and security systems, we never compromise on quality. Our products are built to last and provide the highest level of security.
Brands We Trust
We only work with reputable brands known for their durability and reliability. Your security is too important to compromise on quality.
Why Invest in Advanced Security Systems
Advanced security systems offer added layers of protection that traditional locks can't provide. Investing in a state-of-the-art security system can protect your property against modern security threats.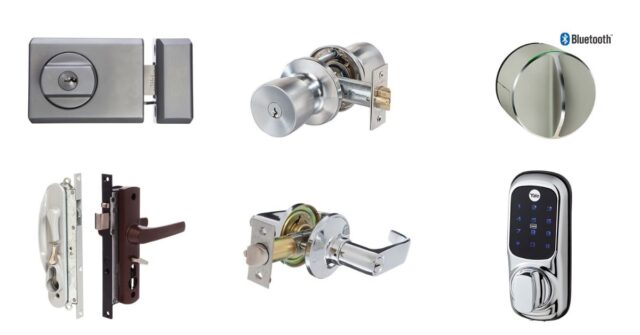 Brisbane's Iconic Landmarks and How We Serve Them
Brisbane is adorned with iconic landmarks, and ensuring their security is crucial. Our services extend to these landmarks, providing them with the security they deserve.
Serving the Heart of Brisbane: The CBD and South Bank
The bustling CBD and scenic South Bank require top-notch security solutions. We've been serving these areas with our specialized services, ensuring their continued safety.
Locksmithing in Historical New Farm and Teneriffe
New Farm and Teneriffe have a rich history, making their security even more vital. Our expert services cater to the unique needs of these areas, preserving their charm and ensuring their safety.
Keeping West End and Fortitude Valley Safe and Secure
With their vibrant nightlife and cultural diversity, West End and Fortitude Valley require specialized security solutions.
Our services ensure these areas remain secure, allowing residents and visitors to enjoy without concerns.
Why Brisbane Residents Choose Us
Our reputation precedes us. Brisbane residents trust our expertise and commitment, making us their first choice for locksmith services.
24/7 Availability: Always There When You Need Us
We understand that security issues can arise at any time. Our 24/7 availability ensures that you're never left unattended during emergencies.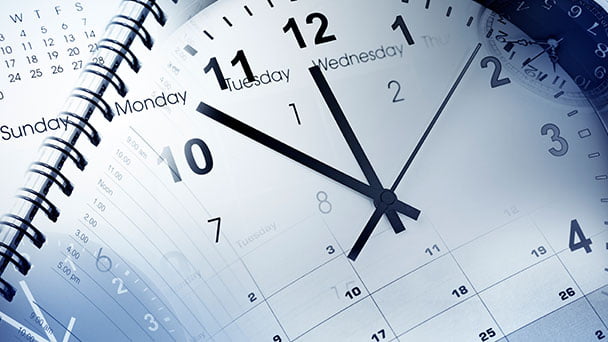 Expert Technicians: Trained, Certified, and Experienced
Our team comprises skilled professionals who undergo rigorous training. With their vast experience, they tackle every challenge with precision.
Fast Response Time: We Understand the Urgency
When it comes to security, time is of the essence. Our swift response times ensure that any issue is addressed promptly, minimizing risks.
FAQ: Your Questions Answered
We're dedicated to ensuring you have a clear understanding of our services and processes. Here are some commonly asked questions by our Brisbane clients.
How to Choose the Right Lock for Your Home or Office
Selecting the right lock depends on various factors such as the type of door, the level of security needed, and your budget. Our experts can guide you in making the right choice.
What Types of Locks Can You Repair or Replace?
Our expert technicians are skilled in handling a variety of lock types, from traditional deadbolts and knob locks to more advanced digital and high-security locks.
Whether you have a residential or commercial property, we can assess, repair, or replace any lock to ensure maximum security.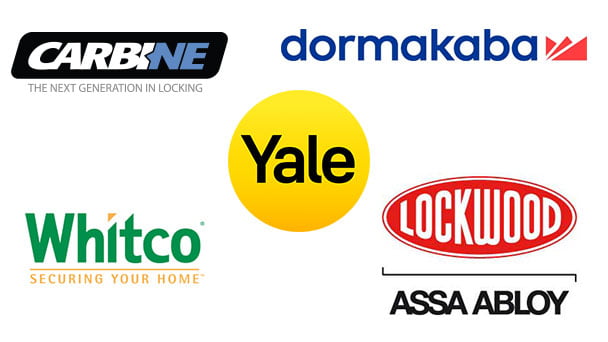 What to Do in a Lockout Situation
If you find yourself in a lockout situation, remain calm. Call us immediately for quick and reliable service.
How Quickly Can I Expect a Response in an Emergency?
We pride ourselves on our swift response times.
In emergency situations, such as lockouts or broken locks, our team aims to reach you within the shortest possible time frame, often within an hour, depending on your location within Brisbane.
How Much Does a Locksmith Service Cost?
The cost of locksmith services varies depending on the type of service needed. Contact us for a free quote.
Ready to Secure Your Brisbane Property?
Your safety is our priority. If you're looking for dependable locksmith services in Brisbane, 'Locksmiths Near You' is the name to trust.
Contact Locksmiths Near You Today
Don't leave your security to chance. Get in touch with us today and give your property the protection it deserves.