Why Your Garage Door Remote Might Fail
Like any piece of technology, a garage door remote isn't immune to wear and tear. Recognizing the causes can be the first step in addressing and rectifying the problem.
Common Signs of a Failing Remote
Before complete failure, most remotes will show signs of distress. These may include inconsistent responses, the need to press the button multiple times, or visible damages to the casing or buttons.
Aging and Wear
Over time, general use can take its toll on your remote. Repeated presses, drops, and exposure to extreme weather conditions can affect its functionality.
The average lifespan of a garage door remote varies, but many start showing signs of wear after a few years.
Electronic Malfunctions
Internally, remotes are made of intricate electronic components. These components can malfunction, leading to inconsistent or non-functional remotes.
Causes could range from battery issues to more complex circuit problems.
How We Provide the Ultimate Solution
Our reputation in South East Queensland isn't by accident. We have consistently addressed the needs of our customers with precision and dedication. Here's how we ensure you're in safe hands.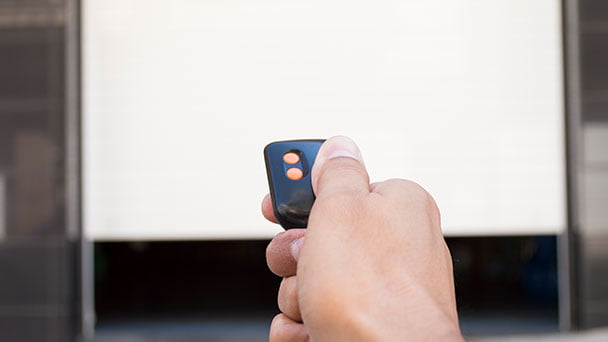 Qualified Experts at Your Service
We boast a team of highly trained professionals well-versed in all things related to garage door remotes. Their experience ensures they can identify and address issues promptly and efficiently.
Swift Response Time
Understanding the urgency of a malfunctioning garage door remote, especially during odd hours, we promise quick response times. Our team is always on standby, ensuring you aren't left stranded.
Quality Remote Replacements Guaranteed
Our solutions aren't just quick; they are durable too. We utilize top-quality remotes, ensuring longevity and consistent performance for years to come.
Benefits of Choosing Us for Your Garage Door Remote Needs
The South East Queensland community trusts us for good reason. Our services offer advantages that set us apart.
24/7 Service Availability
Day or night, weekday or weekend, our team is available around the clock to serve your garage door remote needs. Our 24/7 availability ensures you're never left in a lurch.
Competitive Pricing
High-quality service doesn't always come with a hefty price tag. We offer competitive rates, ensuring top-notch services are accessible to all.
Proven Track Record in South East Queensland
Our reputation precedes us. Serving numerous households in Brisbane, Logan, and Ipswich, we've become a household name when it comes to garage door remote replacements.
Service Areas We Cover
Our expansive service area ensures no corner of South East Queensland is left unattended.
Servicing Brisbane and its Suburbs
Brisbane's bustling community knows they can rely on us for their garage door remote needs. From the heart of the city to its far-reaching suburbs, we've got you covered.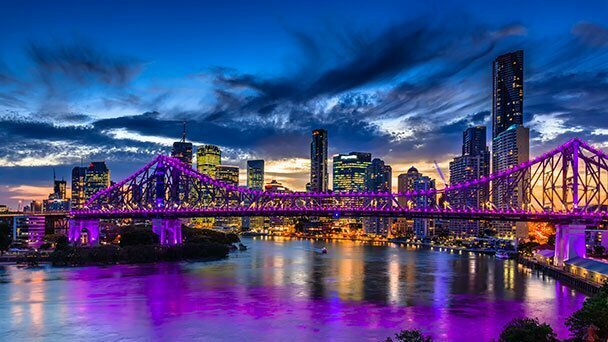 Our Presence in Logan
Logan residents have witnessed our commitment firsthand. Our fast response times and expert solutions make us the preferred choice in the region.
Reliable Service in Ipswich
In Ipswich, we've established a track record of reliability. Our team is consistently praised for their professionalism and efficiency.
Understanding the Garage Door Remote Replacement Process
We believe in keeping our customers informed, ensuring you're comfortable at every step of the process.
Initial Assessment
First, our experts assess the current state of your remote to determine if a replacement is needed or if repairs would suffice.
Selecting the Right Remote
Not all garage doors are the same. We ensure the replacement remote is perfectly suited to your specific door model and type.
Ensuring Seamless Functionality
Our job isn't done until your new remote works seamlessly. We test functionality to guarantee a hassle-free experience.
Ensuring Safety with Functional Garage Door Remotes
A functional garage door remote isn't just about convenience; it's about safety too. With rapid response, you can ensure your garage remains secure, protecting your home and loved ones.
Ready to Secure Your Garage? Take the Next Step
With 'Locksmiths Near You' by your side, you're one step away from a seamless garage door experience.
Contacting Our Team
Reach out to us anytime, and our friendly customer service will guide you through the process, answering any queries you may have.
Booking a Service Appointment
Schedule an appointment at your convenience, and we'll ensure our experts are there right on time and equipped to address your needs.
Rest Assured with Our Service Guarantee
Your satisfaction is paramount. With every service, we provide a guarantee, ensuring peace of mind with every remote replacement.