According to the Australian Bureau of Statistics, each year over 200,000 Australian households suffer at least one break-in to their home, garage, or shed, with even more attempted break-ins.
So what can you do to prevent burglary in your home?
Continue reading this article for some helpful security tips. But first, here are some facts.
Important Burglary Facts
Numerous research bodies in Australia and across the world have found some key facts about residential burglaries:
Most burglaries are opportunistic and are not planned in advance. This means that a burglar strikes only on spotting an open door/window or an unguarded/empty house.
Most burglars do not attempt breaking into homes with alarm systems, a security guard, or a dog.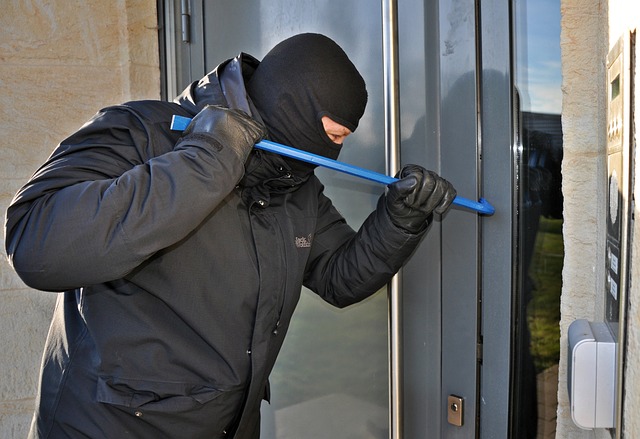 Security Tips to Protect Your Home
Based on the facts above and our own experience in the industry, here are seven recommendations you should follow to best secure your property.
#1 Ensure All Locks Are Functioning and installed Correctly
While this may seem like common sense, you would be surprised at home many people put off tending to their dodgy front door lock.
Needless to say, a lock that is not installed correctly, or not locking properly is not protecting you sufficiently. Locks in these conditions can easily be forced open with basic tools or shear force.
So first and foremost, if you have a faulty lock or one that was not installed properly, it is time to get it professionally repaired or replaced.
#2 Add New Locks to Unprotected Access Points
Every home should have at least a front door lock, but what about your back door, windows, side gate, garage, and any other access points?
Basic protection of your property requires all access points to have some sort of locking device. This includes adding locks to windows, patio bolts for sliding doors, and more.
#3 Rekey / Change Your Locks to Limit Access
We recommend that when moving into a new home or business premises, you have all the locks changed or rekeyed.
Previous owners may still have keys to your new investment, not to mention their relatives, friends, or even your new neighbours. Also, one of these many sets may have been lost and could now be in the wrong hands.
This means, with any of these spare keys someone can access your property without forcing entry. This makes it difficult to claim insurance so it is always better to change your locks or rekey them to reduce this risk.
We can also key-locks-alike in a Master Key system to limit the number of keys you need to carry.
#4 Install Security Screens
Security screen doors and mesh grills are a great deterrent, adding an extra layer to your security barrier.
There are different types of screen mesh available on the market. Some are made strong to prevent being cut with sharp knives while others are purely to stop flying insects whilst providing ventilation.
When you do get security screens installed, you must remember to keep them locked when at home.
This will allow airflow to come into your home if your main doors and windows are open. But will make it almost impossible for someone to just walk in and steal from you without making a loud disturbance.
#5 Get a Security Assessment
If you have been following along with the other tips above, your property will be pretty secure by now. However, you may have missed some hidden vulnerabilities.
Experienced locksmiths and security experts have a keen eye for identifying these weak points as they have spent years in the industry.
With this experience, they understand how criminals access all types of properties.
For example, pet entrances like cat or dog flaps can often provide easy access. Request a free security assessment to make sure you are covering all bases.
#6 Install a Security System
This step is not essential, but if you want to take your security to the next level, a security system is the next logical step. There are a plethora of options available on the market with varying levels of features.
With options like alarms, video surveillance, and back-to-base support, your limitations are only set by your desire and budget.
#7 Lock & Secure The House When Leaving
The last, but by no means the least. Actually, this may be the most important tip of all.
Make sure to lock and secure your home every time you leave.
When no one is home, all doors and windows should be securely locked (along with security screens) to properly secure your premises.
Leaving a window open when you are out is an easy target for a burglar. Especially if it is clearly visible and accessible from the street.
Also, it is not recommended to lock screens, windows, or sliding doors in a slightly open position for pets to access your property.
Far too many times have we found that this is an area used to break into properties. This practice weakens your security and allows thieves to leverage these areas, prying open windows and doors.
Follow these tips above and you will be well on your way to living more safely and securely.