Why Choose 'Locksmiths Near You' in Paddington?
We're not just another locksmith service. Our commitment to quality, promptness, and understanding of the distinctive needs of Paddington homeowners sets us apart. Here's why.
The Importance of Reliable Locksmith Services
Having a dependable locksmith service is akin to having a trusted guardian for your property.
Whether it's safeguarding against unwanted break-ins or addressing accidental lockouts, the peace of mind a professional locksmith brings is unparalleled.
Our Commitment to Paddington Residents
Our allegiance to the Paddington community isn't just about business.
It's about ensuring that every resident feels safe and secure in their homes, knowing that they have a proficient locksmith just a call away.
Quick Response Time: 24/7 Service
Emergencies don't wait, and neither do we. Our dedicated team ensures a swift response at any hour, making sure you're never stranded or insecure for long.
Common Lock-Related Problems in Paddington
Lock issues can vary, but some are more common than others. Recognizing these challenges helps us provide swift and effective solutions.
Lost or Misplaced Home Keys
We've all been there – the panic of not finding our keys. But don't fret; with our mobile locksmith service, you're never locked out for long.
Burglary and Break-In Concerns
Break-ins can be traumatizing, but what's vital is how you bounce back. Our team assists with immediate repairs and upgrades to ensure your property's safety.
Old or Broken Lock Mechanisms
Aged or malfunctioning locks can compromise security. We specialize in evaluating, repairing, and replacing such systems to guarantee top-notch security.
Locked Out Situations
Accidental lockouts can be frustrating. Our team arrives promptly to grant you access and ensure such incidents are a rarity.
Our Comprehensive Locksmith Services
We offer a wide array of services to cater to every lock and security concern of the Paddington community.
Home Lockout Assistance
No more waiting hours for help. Our lockout assistance is swift, ensuring you're back inside your home in no time.
Lock Repair and Replacement
Be it wear and tear or a malfunction, we diagnose lock issues and offer the best solutions in repair or replacement.
Security System Installations
Modern homes need modern security. We stay abreast with the latest in security technology to provide you with the best protection.
Key Duplication and Rekeying
Need a spare key or a complete rekeying? We've got you covered with precise and prompt services.
Paddington: A Community We Cherish
Being local gives us an edge, as we're familiar with the community, its landmarks, and its unique challenges.
Familiar with Local Landmarks
From the buzzing Suncorp Stadium to the iconic Paddington Antique Centre, our understanding of local landmarks helps us serve you better, reaching you faster in emergencies.
Suncorp Stadium
Located near this landmark, we often assist residents and businesses around the vicinity, understanding their unique security needs.
The Paddington Antique Centre
A place rich in history requires top-notch security. Our expertise ensures heritage sites and nearby establishments are well protected.
Given Terrace Shopping Street
High footfall areas like shopping streets need enhanced protection. We provide specialized solutions for businesses here, ensuring their assets and patrons are safe.
Supporting Local Events and Festivities
We're not just about locks; we're about the community. Actively participating in and supporting local events, we ensure our services adapt to the festive security needs.
Why Local Matters: Benefits of a Mobile Locksmith
Local service means better understanding, quicker response, and tailored solutions.
Knowledge of Paddington's Unique Needs
Every community is different. Our in-depth knowledge of Paddington ensures we offer services tailored to its specific needs.
Quick Arrival to Any Paddington Location
Being local means faster service. Whether you're near a landmark or in a quiet alley, we're just minutes away.
Easy Steps to Benefit From Our Services
Reaching out to us is a breeze. Follow these simple steps, and we're at your service.
Reach Out to Us: Day or Night
Our 24/7 helpline ensures there's always someone to assist you, be it day or night.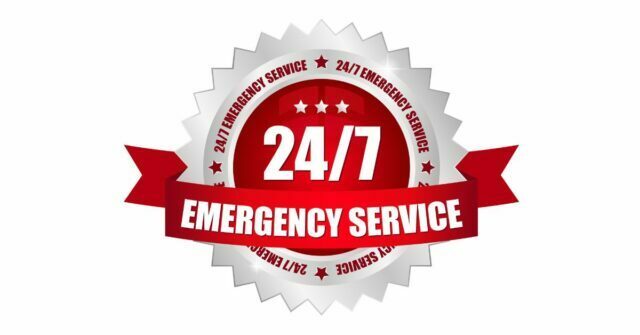 Provide Necessary Details
Share your location and the issue you're facing. This helps us prepare and reach you with the right solutions.
Get Assisted by Our Professional Team
Once we're there, rest assured, that your problem will be resolved with expertise and care.
Keeping Paddington Safe and Secure
Our commitment goes beyond just fixing locks. We aim for a safer, more secure Paddington.
Up-to-date with Modern Security Systems
Security is ever-evolving. We ensure our team is trained in the latest technologies, offering you the best protection.
Continuous Training and Skills Upgradation
Our team's skills are continually honed, ensuring you always receive the best service in the industry.
Ready to Secure Your Home or Business?
Your security is our priority. Let's collaborate and make Paddington a safer place, one lock at a time.
Contact Locksmiths Near You Today
For quick, reliable, and local locksmith solutions, reach out to us. We're here to serve, protect, and ensure peace of mind for