About Yale: A History of Trust and Innovation
Understanding the history of a brand can offer valuable insights into its reliability and commitment to innovation.
Yale has been a leader in the locksmith industry for decades, setting standards for quality and innovation.
The Origin of Yale: A Brief History
Founded in the early 19th century, Yale has its roots in colonial America.
The company initially specialized in creating bank locks and over the years evolved to offer a comprehensive range of residential and commercial security products.
Yale's legacy is built on the trust and quality they've been delivering for over a century.
Yale's Evolution in the Locksmith Industry
Yale has continuously adapted to meet the changing demands and technological advances in the security industry.
They have been pioneers in introducing new technologies such as pin-tumbler locks, smart locks, and biometric access systems.
Their forward-thinking approach has made them a global leader in the locksmith industry.
Why Choose Yale Products
There are numerous reasons why Yale stands out as a top choice for security products. Their commitment to quality, advanced technology, and worldwide recognition are a few of them.
Quality and Durability You Can Rely On
Yale products are built to last, undergoing rigorous testing to ensure they meet and exceed industry standards for security and durability.
High-quality materials and state-of-the-art manufacturing processes result in products you can trust.
Advanced Technology for Your Security
Yale continues to innovate, offering products that incorporate the latest in security technology.
From smart locks that can be controlled via your smartphone to advanced biometric systems, Yale ensures your security setup is cutting-edge.
Global Recognition: Why Yale is a Trusted Name Worldwide
With a global presence in over 125 countries, Yale is a brand that millions of people trust.
Their international reputation for excellence makes them a reliable choice for both homeowners and business owners worldwide.
Yale Products Ideal for Homeowners
Homeowners have specific security needs that Yale products can meet perfectly. Whether it's a high-security lock, a convenient smart lock, or an outdoor padlock, Yale has you covered.
Smart Locks: A Convenient and Secure Choice
Smart locks by Yale offer the ultimate convenience without compromising on security.
You can lock and unlock your doors remotely, grant temporary access to guests, and receive notifications about your lock's status, all through your smartphone.
Padlocks: Robust Protection for Outdoor Applications
Yale's range of padlocks is designed to offer robust protection for outdoor settings.
Whether it's your garden shed, gate, or storage unit, these padlocks offer high-security features to keep your belongings safe.
Door Hardware: Aesthetically Pleasing and Functional
Yale also offers a range of door hardware that is both aesthetically pleasing and highly functional. From stylish door handles to secure door closers, Yale provides an all-encompassing solution for your home.
Home Safes: Keep Your Valuables Secure
Yale's home safes are an ideal solution for protecting your valuables, documents, and digital data. With various sizes and security features, you can find a safe that perfectly meets your needs.
Yale Products for Business Owners
Security is a critical concern for business owners. The right products not only protect your assets but also instil confidence among your clients and employees.
Yale offers specialized solutions aimed at commercial establishments.
Commercial Locks: Safety and Reliability
Yale's commercial locks are designed to offer high levels of security and reliability. These are perfect for office buildings, warehouses, and retail stores where security cannot be compromised.
Access Control Systems: Monitor and Manage Traffic
Yale's access control systems allow you to monitor and manage the flow of people within your business premises. These systems can be customized to fit the specific needs and scale of your operation.
Commercial Safes: Protect Important Documents and Assets
Yale's commercial safes offer superior protection for your important documents and valuable assets.
Designed to withstand attempts at unauthorized access, these safes are an indispensable part of any business security setup.
Why Locksmiths Near You Recommends Yale
As a leading locksmith company servicing South East Queensland, including Brisbane, Logan, and Ipswich, Locksmiths Near You recommends Yale products for their unparalleled quality and reliability.
A Commitment to Excellence that Matches Our Own
Both Yale and Locksmiths Near You share a commitment to providing the highest quality products and services. This is why we are proud to recommend and offer Yale products to our clients.
Local Support and Warranty in South East Queensland
We understand the importance of local support and warranty services.
Yale provides excellent local support, and their products come with a robust warranty, giving you peace of mind when you choose Yale through Locksmiths Near You.
Installation and Maintenance: We've Got You Covered
Locksmiths Near You offers a complete range of installation and maintenance services for Yale products.
Our team of experts ensures that your security products are installed correctly and remain functional over the years.
Expert Installation in Brisbane, Logan, and Ipswich
Our team of trained professionals can expertly install any Yale product, ensuring your home or business is secure. Serving areas such as Brisbane, all of Logan, and Ipswich, we are your local experts for Yale installations.
Quality Service and Maintenance for Yale Products
We provide ongoing maintenance and service for Yale products, ensuring they operate efficiently and effectively. Should any issue arise, our team is quick to respond and resolve the problem.
How to Choose the Right Yale Product
Choosing the right security product can be overwhelming, given the variety of options available. Here's a guide to help you identify the Yale product that best suits your needs.
Understanding Your Security Needs
Every home or business has unique security requirements.
It's essential to assess what your specific needs are—be it for intrusion prevention, access control, or securing valuable assets—to choose the right Yale product.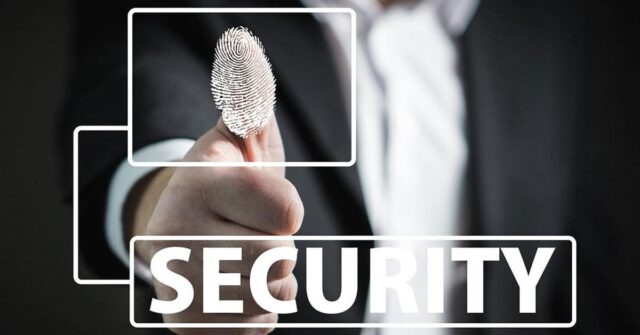 Choosing a Product That Suits Your Lifestyle
Your lifestyle and daily routine also play a crucial role in choosing a security product.
Whether you need a lock that allows for remote access or a simple yet secure padlock, understanding your lifestyle will help you make an informed choice.
Contact Us Today to Secure Your Home and Business
If you're ready to take the next step in securing your home or business, Locksmiths Near You is here to help. We offer free consultations and special promotions to get you started.
Free Consultation: Let's Discuss Your Security Needs
Contact us today for a free consultation. Our team of experts will assess your security needs and recommend the best Yale products for your home or business.
Special Promotions and Discounts on Yale Products
Locksmiths Near You offers special promotions and discounts on Yale products regularly. Check our website or contact us directly to find out about current offers.
Frequently Asked Questions About Yale
We understand you may have more questions about Yale products. Here are answers to some frequently asked questions to help you make an informed decision.
How Do Yale Smart Locks Work?
Yale smart locks work through a secure connection to your smartphone or smart home system.
These locks allow for remote locking and unlocking, temporary passcodes for guests, and real-time activity monitoring.
What is the Warranty on Yale Products?
Yale offers a robust warranty on their products. The terms may vary depending on the product type, so it's important to check the specific warranty information for the product you're interested in.